Marion Dautry and Robert Barca are both Digital Verification Journalists at the Agence France-Presse (AFP) in Belgrade and Slovakia respectively. Both are also two of the highly-skilled MediaNumeric lecturers who shared their knowledge with the first group of MediaNumeric students last February in Paris. Robert will be taking his skills to the Netherlands next where he'll be giving lectures on confronting the misinformation universe and debunking dis/misinformation & digital manipulation at Inholland University in The Hague. Read about Marion and Robert's take on these complex topics and learn more about what the MediaNumeric students are in for!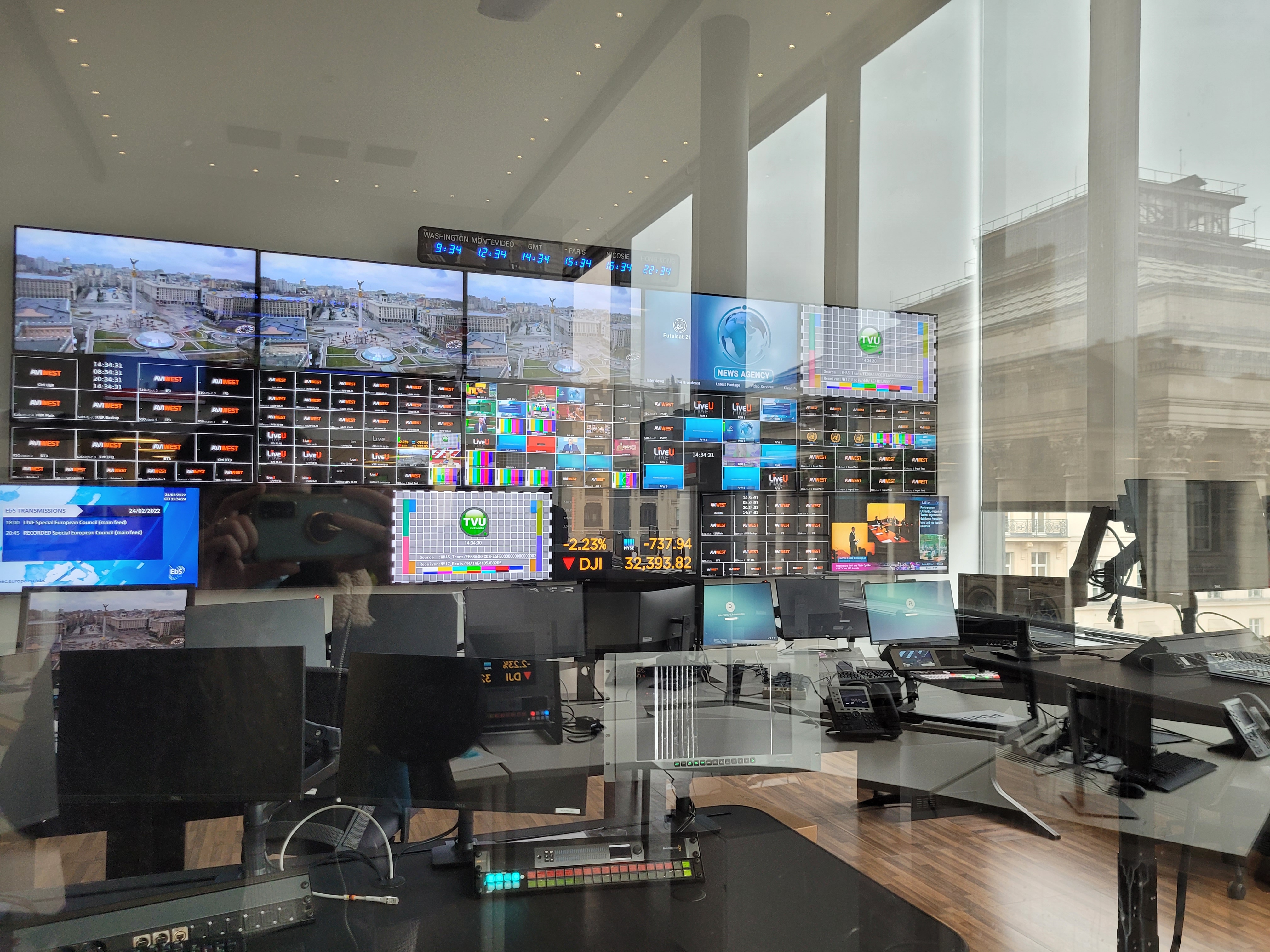 The intangibility of data journalism
Marion couldn't be more excited about the MediaNumeric programme, for many reasons, but mostly because she knows the field of data journalism is grossly understaffed and the MediaNumeric students could one day become her well awaited colleagues. Robert adds: "Data journalism is still a new field for journalists, young and old, experienced and up-and-comers. The online environment is intangible and keeps on morphing into something new. A tool developed five years ago is now already out-of-date. That's why there's such a gap in knowledge and lack of specialist data journalists and open source investigators." And that's where the MediaNumeric programme comes in: "The programme is so hands-on and practical and because the students actually get to work with tools themselves and apply them to real life examples I think the programme will help fill the gap." explains Robert.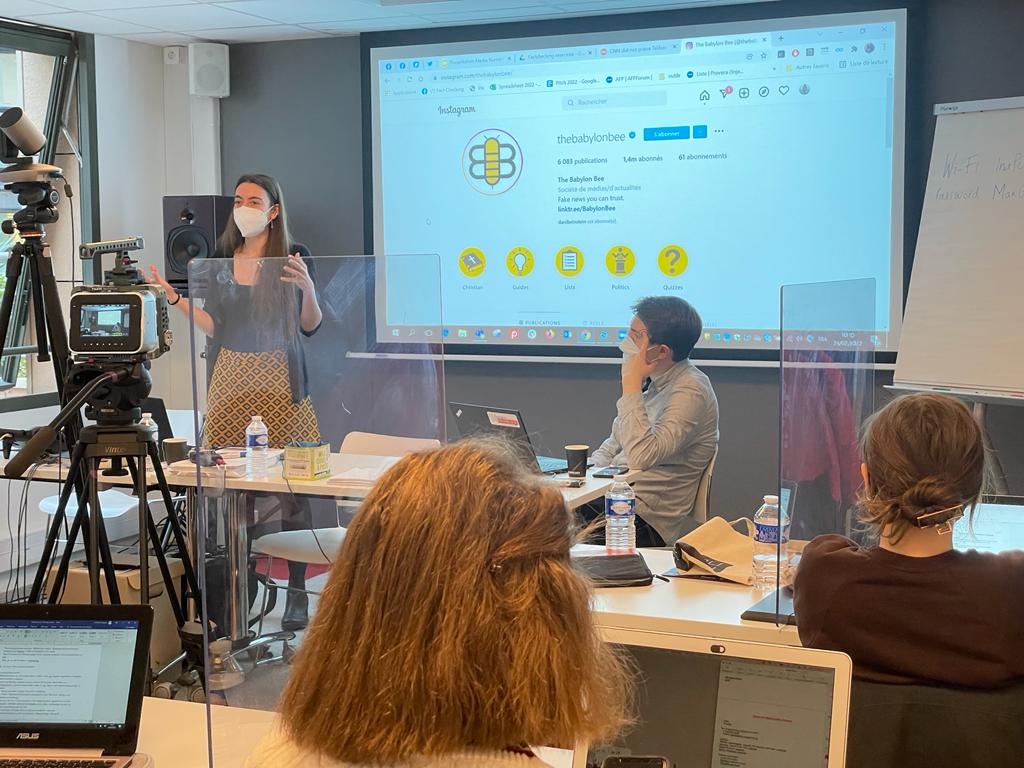 Democratic access to data
Aside from data journalism being an ever-evolving and intangible field, the amount of data increases cumulatively and in an exponential manner. "There's so much information to assess, what is good and what is bad information? What is truthful and what is incomplete? The more information there is, the more difficult it is to navigate the field and keep developing new tools and methods for analysis." says Marion.
In our current world we are also experiencing a push for a more democratic access to data and that push is felt with journalists, but also academics such as the MediaNumeric students and most importantly lawmakers and politicians. "There was a time when the public didn't have access to data and they had to blindly follow what they were hearing from people in positions of authority. Luckily that's not the case anymore, but lawmakers and politicians are failing in terms of communicating data and science to the public." finds Marion. An obvious example of this was experienced during the beginning of the pandemic. The public was handed an overwhelming amount of information and data about the dire situation but the supporting interpretation and communication were lacking.
"People should be able to access data in a way they can digest. There needs to be some level of explanation and guidance. We're presented with so much raw data that it's easy to misunderstand them and fall victim to our own cognitive bias when formulating an opinion."

– Marion Dautry
Victims of false information
Despite digital verification journalists' best efforts, misinformation still manages to seep its way into the public sphere. Misinformation is everywhere and any one of us can fall victim to it. Marion presented the MediaNumeric students with some examples of misinformation in order to create an awareness of their own bias. "Once we're aware of our own bias, it's much easier to look at information critically and determine whether you find the information convincing in its legitimacy or not." explains Marion. However, "not everything is misinformation and not all misinformation is shared to mislead. If someone has shared something that looks completely insane to you, they may very well be convinced that this is the truth and are actually sincere in wanting to raise awareness with other people. We must keep in mind that a lot of people are simply victims of false information" Marion clarifies.
Think before you share
So how can we, the public, protect ourselves from falling victim to misinformation? The role of digital verification journalists is to fact-check as much of the data and information available and if they've done so, the results of the fact-check will pop-up on our computer screens. Another option we have is to use some of the tools digital verification journalists employ, such as Google's reverse image search. "Reverse image search is really quick and easy to use. And even if you don't get the exact source of the image, if you see it's been used in a lot of different contexts it's suspicious at the very least. In that case you can always decide to just not share the information." says Marion.
Not sharing information you're uncertain of is something Robert advocates as well: "My main advice is to think before you share. Reflect for a minute and look at who is spreading the information and what the source is. Can I verify the information before I share it? You can build a sort of cognitive barrier for yourself in which you actively decide whether you should share the information or not. It's like wearing a face mask really, it's a subtle barrier that can offer you and your surroundings a lot of protection." Moreover, social media algorithms tend to spread emotion. And which emotion gets shared the most? You guessed it; anger.
Transparency and accountability
Marion and Robert's advice to the MediaNumeric journalists of the future? Build on your credibility by always being as transparent as possible. "Always admit and correct your mistakes and be transparent in your process." says Marion. "If I found an image source using reverse image search I will say that I used that specific tool. It's important that the people can do the same research as you did as a fact-checker. If they don't trust our information, they can check it for themselves." Not only are transparency and accountability key in the field of data journalism, visualisation of data proves to be very important as well. If you're working with geolocation, add an online map to your findings to strengthen your information.